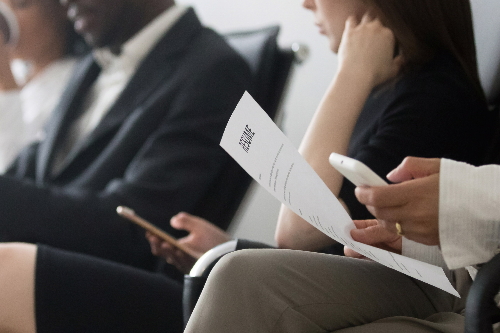 IEKA International is a Top Recruitment Agency in Thailand and Southeast Asia, manned with Associates and Consultants who have decades of experience in recruiting "star talents" to fill in various roles for our clients coming from industrial, information technology, consumer, healthcare, banking & finance, real estate & property development, and other professional services.
As a premier Headhunting & Recruitment company in Thailand, our Recruitment Service is a contingency based recruitment search that caters to client companies looking to fill their entry-level to mid management level roles.
Whatever position the recruitment need is, and whichever industry our client operates, IEKA International is dedicated in finding the right talent for our clients, consistently delivering talents to our clients on timely manner; making us the Top Recruitment Company in Thailand.
IEKA's RECRUITMENT STRATEGY
Our strategy is hinged on finding a clear and near-perfect match between our client and candidate to best fulfill our client's recruitment needs; thus to achieve this match, IEKA's Recruitment Strategy incorporates the following :
Develop an in-depth knowledge of the client covering it's mission & vision, culture, working style & environment, etc. to ensure that candidates being presented to the client fit with their organization.
Understand the client's short term and long term expectations for the required position.
Map client's industry and related industries, since they will be the main source of candidates to be presented to the client.
Study the job specifications as well as the organizational structure of the client, and come up with a "Job Profile" as basis of the search.
Source candidates from our network and database; if necessary via headhunting
IEKA's RECRUITMENT MASTERY
With over twenty years in the recruitment business, IEKA International has filled countless of positions in Thailand as well as in the neighboring Southeast Asia region, servicing clients in the following industries :
Industrial (Trading & Manufacturing)
Information Technology / Automation
Fast Moving Consumer / Trading
Healthcare / Pharmaceutical / Medical Device
Real Estate & Property Development
Professional Services
Financial Services
Food & Agriculture
Transportation & Logistics
Hospitality
Energy / Oil & Gas
Mining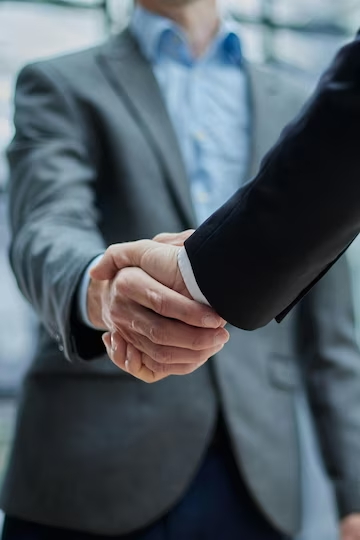 WHY PARTNER WITH IEKA INTERNATIONAL
ABSOLUTE QUALITY : Quality of client service and candidates are the top-most priorities. We unburden our clients' with their recruitment duties by delivering quality candidates with a sense of urgency, and filling positions in shortest possible time.
MARKET INTELIGGENCE : Deep knowledge of client's industry is the key to successful hiring. We comb the client industry market, as well as related industries, so as to identify highly qualified potential candidates to be presented to the client.
LIFETIME PARTNER : Lifetime partnership creates harmonious collaboration. We know our clients by heart; their culture, values and leadership style; in order to effectively identify executives who fit with client's culture, and immediately contribute to our clients' success.
GLOBAL REACH : Manned by professionals with global network, and extensive executive placement experience in Southeast Asia region. We serve clients wherever they are in the world; and place executives whichever country our clients want them to be stationed.
IEKA International relies on Absolute Quality, Market Intelligence, Lifetime Partnership and Global Reach in making sure we deliver on almost any projects. We have a very wide range of industry specializations, manned with experts in specific industries; not to mention over two decades of experience in providing recruitment and executive search services in the Southeast Asia Region.
Headhunting & Recruitment company in Thailand บริการสรรหาบุคลากรของเรานั้นเป็นบริการให้กับลูกค้าที่ต้องการพนักงานตั้งแต่ระดับเริ่มต้นจนถึงผู้บริหารระดับกลาง โดยทางลูกค้าจะเสียค่าบริการก็ต่อเมื่อมีการจ้างงานบุคลากรที่ทางบริษัทจัดหามาเกิดขึ้นเท่านั้น ไม่ว่าลูกค้าจะมีความต้องการในการสรรหาบุคลากรในตำแหน่งใด และไม่ว่าลูกค้าของเราจะดำเนินธุรกิจในอุตสาหกรรมใดก็ตาม Recruitment Agency in Thailand ทางเราจะทุ่มเทในการสรรหาผู้มีความสามารถที่เหมาะสมและส่งมอบให้กับลูกค้าของเราได้ตามเวลาที่ต้องการ
เราเป็นหนึ่งใน Top Recruitment Company in Thailand ด้วยประสบการณ์กว่า 20 ปีในธุรกิจสรรหาบุคลากรเรามีกลยุทธ์ที่มุ่งเน้นไปที่การสรรหาและจับคู่ผู้สมัครให้ใกล้เคียงและเหมาะกับลูกค้ามากที่สุด เพื่อตอบสนองความต้องการในการสรรหาบุคลากรของลูกค้าของเราให้ดีที่สุด